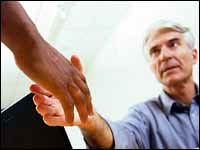 When it comes to business communications services, we've got it covered. We can provide virtually any product or service imaginable to communicate with your clients, employees, stockholders, or vendors.
We're experts at corporate identity pieces. But that's only the beginning. To learn more about the many products and services we offer, please contact one of our representatives.
Products
Services
NOTARY PUBLICWe have a full-time Notary Public here every day...just come in or make an appointment to have your document notarized. All you need to bring in is the document, the signer with their proper identification. We can administer oaths and certify copies of documents as well. The fee is $10 per notary signature. Volume discounts available.